Loading...
The target
Development of a holistic, climate-neutral energy concept for the economic decarbonization of your property(ies).
AMPEERS ENERGY solutions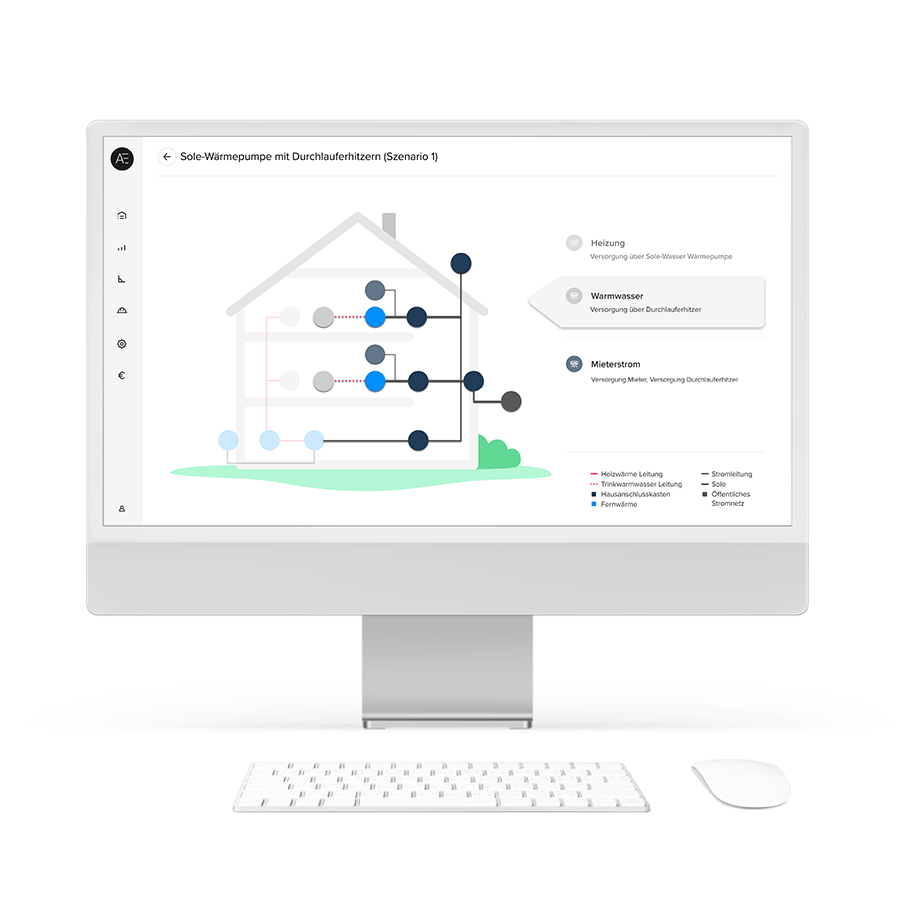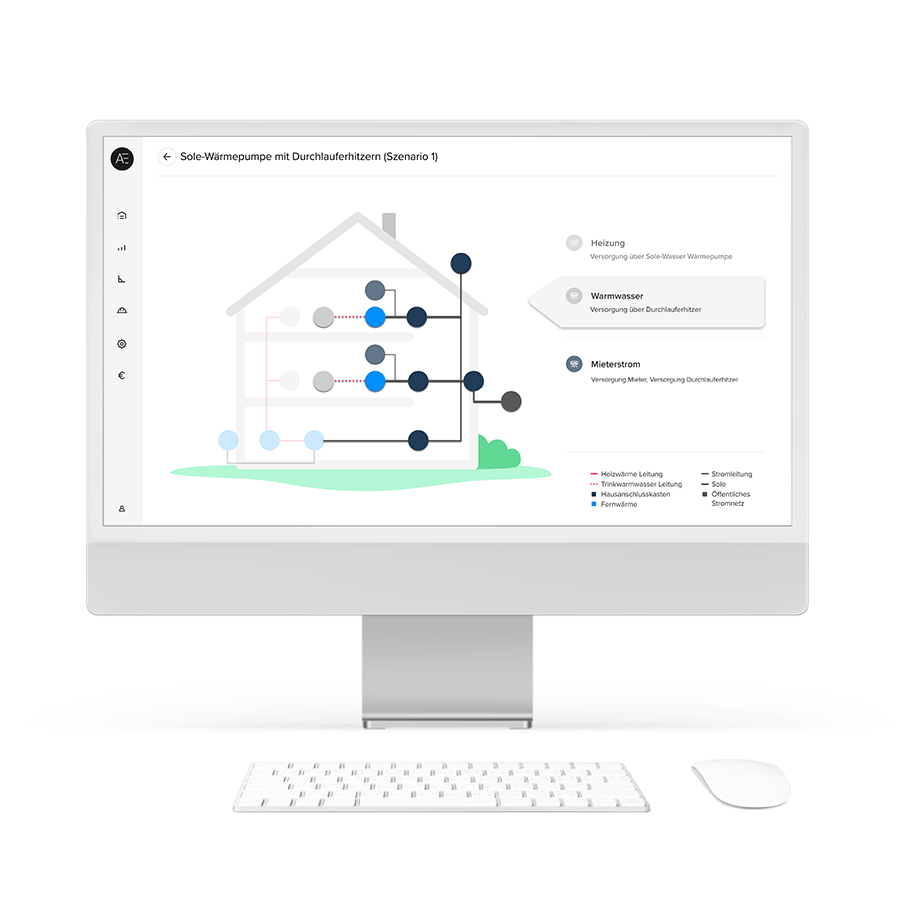 QUICK CHECK
The cost-efficient limitation of the solution space
Three economically attractive, technical concepts

Early limitation of the technical solution space

Sound information on the technical options

Overview of costs, revenues, and CO₂ effects
More about AE QUICK CHECK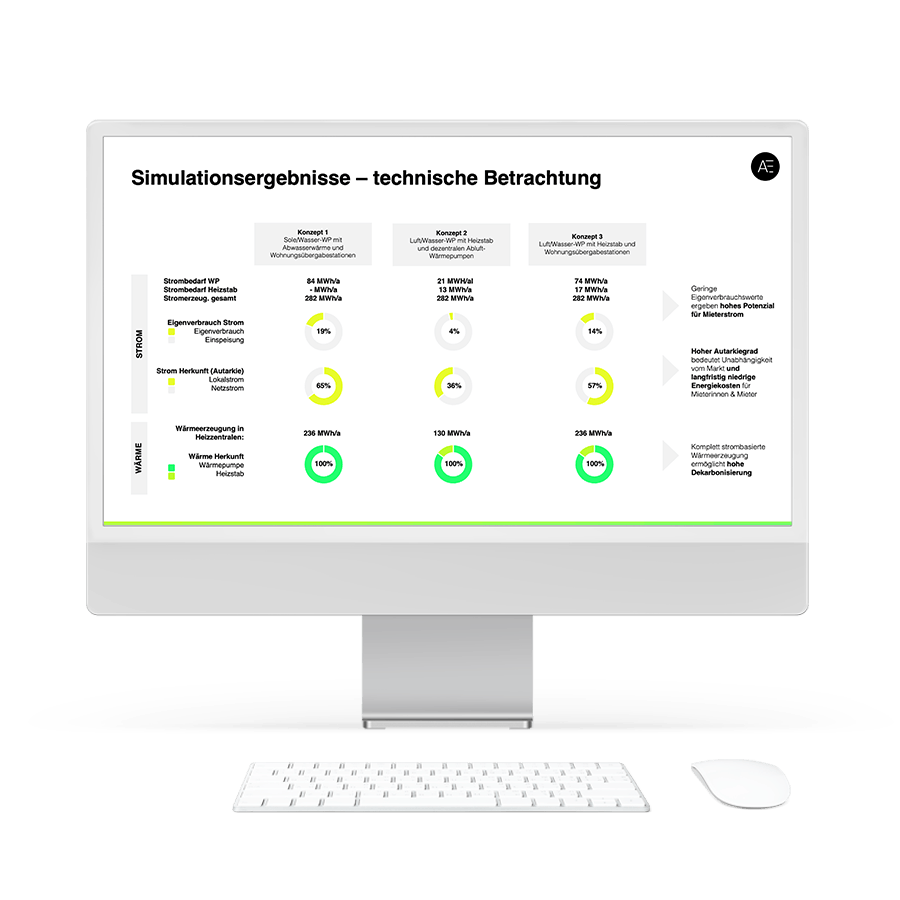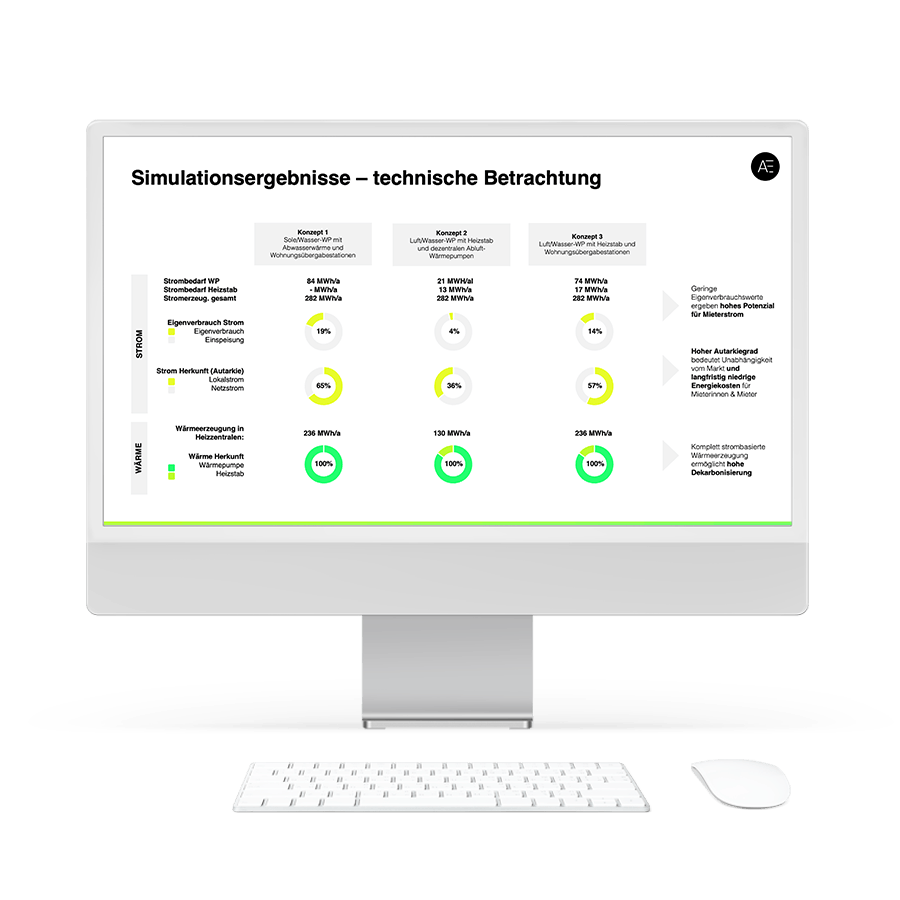 RENEWABLE CONCEPT
The economical energy concept for your property
Holistic, cross-sector modernization concept

Overview of technical, economic and environmental KPIs

Sensitivity analysis to ensure concept robustness

Software-based simulation of technical, economic operation
More about AE RENEWABLE CONCEPT
What does the entire process look like?
What does the entire process look like?